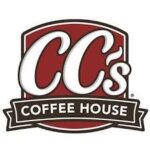 Short Business Description
Coffee shop franchise with pastries
Long Business Description
The neighborhood coffee house you know and love is off to a fresh start, built on the tradition of success we've all helped to brew. OUR
Vision
At CC's, we're all about getting people together and enjoying each other's company. We believe that what we do can weave a fabric of positive relationships and experiences that stretch from our coffee houses and out into the world. OUR
Mission
We want to be a welcoming, comforting presence in every community we serve and anywhere else we happen to show up. We know our guests have a choice — and we never want them to feel less than special. OUR
Values
The best way to earn our guests' trust and loyalty is by showing what we believe in every day. That means we have to know what we stand for and act in a way that supports it.
At CC's, how well we live our values determines our reputation.
Send Message to listing owner