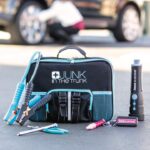 Short Business Description
Rachelle's Island ProtectHER Boutique and Academy Mission is to Equip, Empower and Educate women to protect themselves and their families. As we protect ourselves, families and communities we equip ourselves with personal safety and situational awareness.
Rachelle, Independent Damsel Pro with Damsel In Defense
Long Business Description
U.S. Based Premier Personal Protection Products (Ship to 50 States where applicable)
Our mission is to equip, empower and educate women to protect themselves and their families.
Personal protection products for families, automobiles and homes.
- Stun Devices
- Pepper Spray
- Security On The Go
- Concealed Carry Purses
- RFID Protection
- SAFE Hearts Family Education
- Digital Defense
- Monthly Specials
- Apparel
- Protect & Fortify Wellness
As we protect ourselves, families and communities we equip ourselves with personal safety and situational awareness.
Rachelle, Independent Damsel Pro with Damsel In Defense
Send Message to listing owner