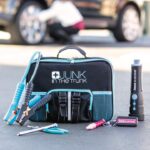 Short Business Description
Rachelle's Island ProtectHER Boutique and Academy Mission is to Equip, Empower and Educate women to protect themselves and their families. As we protect ourselves, families and communities we equip ourselves with personal safety and situational awareness.
Rachelle, Independent Damsel Pro with Damsel In Defense
Long Business Description
U.S. Based Premier Personal Protection Products (Ship to 50 States where applicable)
Our mission is to equip, empower and educate women to protect themselves and their families.
Personal protection products for families, automobiles and homes.
- Stun Devices
- Pepper Spray
- Security On The Go
- Concealed Carry Purses
- RFID Protection
- SAFE Hearts Family Education
- Digital Defense
- Monthly Specials
- Apparel
- Protect & Fortify Wellness
As we protect ourselves, families and communities we equip ourselves with personal safety and situational awareness.
Rachelle, Independent Damsel Pro with Damsel In Defense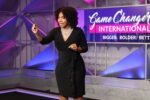 Short Business Description
Motivational Speaker and Trainer [M/WBE Certified]
Long Business Description
Shemeka Brathwaite is a professional speaker, poet, and educator. Her high energy messages stem from her spoken word performing artist background. She has performed in open mic venues such as the Nuyorican Poets Café, The Afrikan Poetry Theater, The Poets' House, and in the choreopoem stage play "The Poets' Testimony." Her award-winning poem "Virtuous Woman" is published in the academic anthology entitled Our Stories, Ourselves: The EmBODYment of Women's Literacy and her upcoming poetry book "Roses From My Garden Vol. 1".
As a workforce development expert, Shemeka specializes in helping emerging leaders achieve peak performance so they can exceed expectations and deliver impactful outcomes.
Shemeka has earned a Masters Degree in Adult Education and Human Resource Development from Fordham University and a Bachelor of Science Degree from Syracuse University in Fashion Design. Shemeka was certified by New York University as a life coach and an assessment practitioner with the Myers-Briggs® Company. Recently, Shemeka completed Harvard University's Women in Education Leadership program.
Short Business Description
The JEKL Foundation supports non-profit organizations, business, schools, school districts and individual patrons with innovative STEM/STEAM programs, curriculum and STEM/STEAM events with STEAM IN A BOX! interactive maker kits complete with lab coats, goggles and all materials required for a successful time in science, technology, engineering, art+design, and math (STEAM). Our demographic includes curious learners from age 1 to 100.
Long Business Description
Founded in 2011 by Link Toi Massey, a Physicist & Nuclear Engineer, whose mission it is to embrace the uninitiated and change the face of technology forever. The JEKL Foundation for STEAM Education has reached over 3000 youth through individual and partnership programming, expanding as far as Guinea, West Africa. Its signature STEAM IN A BOX! interactive science kits have been distributed to across the world and most recently a featured holiday donor opportunity through a collaborative partnership between the National Black Child Development Institute, The City & Country of Denver, and The Church of Latter Day Saints; 242 patrons purchased a total of 964 STEAM IN A BOX KITS!
JEKL programs are culturally competent and pedagogically tailorable and include such titles as GENIUS WORKSHOPS; THINK LIKE A GIRL! STEAM mentoring programming for girls; Scalable Video Game Design courses: CODE LIKE A KING!; CODE LIKE A GIRL!; CODE LIKE A BOSS!; MATH MADNESS; FROM BACKPACKS TO BRIEFCASE; TECH the TEACHER; DOC SHOPS: MAKER WORKSHOPS FOR GENIUSES.
The JEKL Foundation's FROM BACKPACKS TO BRIEFCASE program has supported Denver (CO) Chapter's mentoring program "Links To The Future", including STEAM IN A BOX!, as well as Circle City (IN) Links Chapter who has partnered with Link Toi and the JEKL Foundation to support its Real World Real Girl Conference to deliver the Keynote as well as 100 STEAM IN A BOX! interactive science kits.
Business Address
6745 E Arizona Avenue
Unit B
Denver, CO
80224