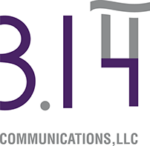 Short Business Description
Strategic communication and public affairs consultancy based in California's Capital.
Long Business Description
3.14 Communications, LLC is an independent, woman- and minority-owned communication consultancy providing strategic counsel and executive-level support to a broad range of clients, including corporations, trade associations, non-profits, government agencies, senior executives and political candidates.
Business Address
500 N Street, #1407, Sacramento, CA
95814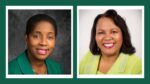 Short Business Description
Wilma Holmes Tootle and Leah E. Watson are Co-Presidents of A Better You Consulting Services LLC. The company offers:
• Proven leadership in the corporate, educational and not for profit organizations
• Certified Etiquette Consultancy
• Certified consultancy in Leadership and Effective Communications
• Highly Proficient services in business technologies and social media presence

Long Business Description
A Better You specializes in:
• Executive and Emerging Leadership Development Programming
• Project Management
• Brand Management
• Conference Event Planning
• Communications
• Certified Etiquette Training
As Co-Presidents, Wilma Holmes Tootle and Leah E. Watson can:
• Recognize your company's strengths
• Identify online/offline executive presence
• Teach communication techniques to better connect with your clients
• Unlock new opportunities via access to wide range network
Recently Wilma and Leah organized a book tour at the Long Island Marriott Hotel for over 200 attendees. Noted author and web host Dr. Dorothy Buckhanan Wilson presented on her "You Can Lead" book inspiring others to acknowledge the leader that's inside of every person. Dr. Wilson has transformed thousands of lives and several businesses and organizations with her innovative, engaging and transparent leadership style. During the event, A Better You introduced The God Squad whose mission is a ministry of compassion, love and empowerment as they share the power of God to transform, heal and liberate. Rev. Dr. Denise Parker Lawrence, Rev. Dr. Deborah Wortham and Pastor Kathey Norman Edwards believe they have called in service to all humankind "for such a time as this."
Business Address
299 Warren Street
Uniondale, New York
11553
Short Business Description
ANM Innovative Business Solutions, LLC (ANMIS) is a Better Business Bureau A+ Accredited consulting firm that focuses on business optimization by removing the constraints to business and business growth by embracing the voice of the customer, both internal and external.
Long Business Description
Founder & Chief Visionary, Link Antoinette (Toi) Massey, is a certified Six Sigma Black Belt with a background that includes Corporate Senior Executive Director of Engineering, Business Process Innovation & Customer Experience. ANMIS uses a full arsenal of industry best practices and Six Sigma tools tailored to uniquely empower each client organization to capture, analyze and use data in all aspects of business gap closure, including but not limited to: PROFESSIONAL DEVELOPMENT & TRAINING, STRATEGIC PLANNING, COMPETITIVE INTELLIGENCE, EQUITY AUDITS & SCORECARDS, PROCESS & SYSTEMS BUILD, TEAM BUILDING & EMPLOYEE ON BOARDING, CORPORATE CULTURE, etc... We work with small and large businesses with equitable detail and commitment to excellence for outcomes that are both measurable and repeatable.
Business Address
6745 E Arizona Avenue
Unit B
Denver, CO
80224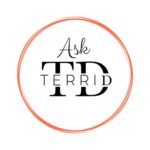 Short Business Description
Clarity and strategies for entrepreneurs to set milestones and achieve goals in your business. Identifying markets and how to reach them.
Long Business Description
A seasoned award winning entrepreneur who has the training, insight and knowledge to help you clarify your WHY and execute a strategy to set milestones and achieve your goals.
Business Address
4115N 22 Street
OMAHA, NE
68110
Short Business Description
Bottom Line Consulting Group offers a variety of consulting services including strategic and DEI planning and implementation, leadership coaching and training and organizational development for governments, non-profits, and small businesses.
Long Business Description
Lisa Bottoms has a passion for helping organizational and business leaders find solutions to further build their capacity and help those that they serve. As a seasoned strategist, leadership advisor and entrepreneur, Lisa has over 30 years of experience in developing shared visions, missions and values, building collaborations and teams, coaching, advising and training leaders and building strong infrastructures, programs and services.
Lisa has held leadership roles in public policy, human services, non-profits and in businesses. As CEO/President of Bottom Line Consulting Group, she assists non-profits, governments, and businesses in developing, designing and implementing strategy, leadership skills and programs, products and services. Lisa's consulting clientele range in size from Tri-C to small business startups. She has provided a variety of consulting services, from strategic planning and DEI assessments/work plans, analysis and recommendations, product/services launch plans, to organizational development, talent search, venture capital pitches and leadership development. She has filled the roles of "Acting COO" and "CPO" for her clients.
Lisa sets herself apart from other consulting firms by using her government, nonprofit and for-profit experience to position organizations and companies for success. Lisa is able to see the big picture and yet drill down to specific actions by listening, assessing, identifying problems and potential innovative solutions with her clients. Lisa has led large and small projects that has transformed organizations and businesses.
Lisa is recognized as a national thought leader in city-wide child & youth development strategies, strategy development, human services and public-private partnerships. She has cultivated an extensive network of relationships at the local, regional and national levels. In addition, she has served as a speaker, panelist and moderator at national, regional and local sector conferences.
Prior to consulting, Lisa was Program Director for Human Services and Child/Youth Development for The Cleveland Foundation where she implemented large-scale operations projects including a $10M non-profit youth development system. She has held senior leadership roles at Cuyahoga County whereby she developed and implemented a public policy collaborative Council that implemented $14M government child and youth programming, and public policy.
In her current role, Lisa is certified in multiple DiSC assessment tools. She works with organizations and firms to build effective teams, and organizations and leaders through personal and professional development. In addition, she develops multiple strategic plans, diversity, equitable and inclusion plans, theory of change, logic models and work plans for organizations and companies. Lisa has hired over 26 staff and has a yearly retention rate of 87%, and has trained and coached staff from multiple sectors. She advises CEO's and Boards regularly and has raised over $500,000 in the last two years. Lisa facilitates community engagement/focus groups, trainings, retreats and creates new programs and cross-sector collaborations.
Lisa has served on numerous boards including Alpha Kappa Alpha Sorority, Incorporated, Greater Cleveland Neighborhood Centers Association, and The Links Incorporated. Lisa is currently in Leadership Cleveland Class 2022. She has received several awards including the YWCA Women of Professional Excellence Award, David C. Sweets Distinguished Alumni Non-Profit Leader Award and Who's Who in Black Cleveland. Lisa earned a master's degree from Cleveland State University, and bachelor's degree from Kent State University. She is married with four children and lives in Cleveland Heights.
Business Address
5247 Wilson Mills Road
Suite #233
44143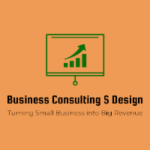 Short Business Description
1) Offers Entrepreneurial training and consulting
2) Freelance publishing
Long Business Description
Business Consulting and Design provides 360 degree entrepreneurial services to the small business owner. Training, research, performance analysis, business plans and consultation services are available on a 1 on 1 and group environments.
Business Address
3707 SE 23rd Terrace
Topeka, Kansas
66605
Short Business Description
Providing leadership and management consultation services and training to small business entrepreneurs, corporations and education administrative staff.
Long Business Description
Business Consulting and Design (BCD) is a partner in strategic planning and leadership development. BCD is a woman and minority owned business.
Business Address
3707 SE 23rd Terrace
Topeka, KS
66605
Long Business Description
Consulting firm specializing in: Fund Development, Corporate Social Responsibility, Public-Private Partnerships, Collective Impact, Diversity, Equity and Inclusion and Political Campaigns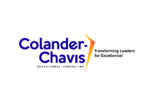 Short Business Description
We partner with school and central office leaders to build the capacity of school, central office and school leaders to adopt and sustain impactful leadership practices that lead to positive student outcomes.
Long Business Description
Jacqueline C. Chavis, founder of Colander-Chavis Consulting, has 29 years of extensive experience as an educator in preK-12 public education. Her experiences include middle school science teacher, science specialist, assistant principal, principal, executive director of elementary schools, deputy superintendent of curriculum and instruction and chief academic officer. 
Jacqueline worked collaboratively with teachers, school and central office administrators in the states of Virginia and Georgia to share her extensive knowledge of instruction and leadership in education in order to improve outcomes for all students. Her passion to transform leadership at the school and central office levels is fueled by her success in the various positions she has served and her service to the community. 
The ultimate goals of Colander-Chavis Consulting are to partner with schools and school districts to provide meaningful learning experiences to students by enhancing and transforming school and central office leadership.
Services include:
Leadership Development and Enhancement
* Coach principals and assistant principals, new to the position, to balance instructional and operational
responsibilities 
* Coach principals and assistant principal(s) in analyzing and providing feedback to teachers that lead to
student growth
* Coach staff transitioning from the role of classroom teacher to that of Department
Chairperson, Instructional/Academic Coach or Specialist
* Coach staff transitioning to central office positions from schools or other areas of the workforce
Identification and Implementation of Effective Researched  Best Practices
* Identify, collect and analyze key data points in order to enhance practices that lead to positive outcomes 
* Develop and implement effective school and central office professional development systems based on academic,
behavioral and attendance data
* Work collaboratively to apply knowledge, skills, and researched best practices that close achievement gaps and
maximize student academic outcomes
* Revisit daily routines and procedures to make instructional walkthroughs and observations more meaningful and
a daily priority
* Identify best practices that promote a positive school culture 
* Identify strategies to increase and enhance community involvement
Compliance
* Work with teams to meet, maintain and exceed state and federal requirements
Business Address
531 Cristfield Rd
Chesapeake, VA
23320

Short Business Description
Internationally Recognized Leader, Author, Inspirational Speaker, Consultant, Executive Coach, Professor
Long Business Description
Executive Coaching for School Leaders
Discovery Phase
During the Discovery Phase, the coach conducts an interview and battery of surveys. This data is obtained to capture an in-depth familiarity with the coaching participant's capabilities, strengths and identified growth areas. Data reflecting the organization's culture, structure, goals and the nuances of the participant's work environment are collected.
Development Plan
The coach, participant, and most importantly, the organization agree on the metrics identified in the development plan. The development plan is revisited throughout the program to assure those metrics are being met.
Coaching Sessions
Coaching sessions are one-on-one and face-to-face sessions at regular scheduled intervals. The lines of communication are open in between sessions to address questions or concerns that may arise. Coaching strategies are unique and highly individualized to address the participant's needs.
The coach exercises high ethical guidelines around communication and confidentiality. This fosters authentic as well as unfiltered dialogue between the coach and participant. (Benchmark data is provided to the respective members in the organization related to outcomes. All parties must agree ahead of time regarding data.)
Research-Based Rationale
Executive coaching is a professional development opportunity for leaders and a powerful investment for an organization that yields countless dividends. When all parties are truly committed to the coach and coaching participant's responsibilities, the benefits are transformative.
Motivational Speaking
Dr. Michelle is readily available for motivational speaking. Many have described her as an Inspirational Speaker. She is extremely conscientious and investigates the interests of her audience in order to truly engage and touch them. Additionally, she is fearless and utilizes an interactive approach that leaves audience members highly impacted.
Workshops
· Instructional Rounds
Instructional rounds is one of the most valuable tools that a school or district can use to enhance teachers' pedagogical skills and develop a culture of collaboration.
The goal of instructional rounds isn't to provide feedback to the teacher being observed, although this is an option if the observed teacher so desires. Rather, the primary purpose is for observing teachers to compare their own instructional practices with those of the teachers they observe.
The chief benefit of this approach resides in the discussion that takes place among observing teachers at the end of the observation as well as in subsequent self-reflection.
· Professional Learning Communities
Participants delve deeply into Richard DuFour's work. The emphasis is on professional learning communities as an ongoing process in which educators work collaboratively in recurring cycles of collective inquiry and action research to achieve better results for the students they serve. Professional learning communities operate under the assumption that the key to improved learning for students is continuous job-embedded learning for educators.
Workshops can also be tailor made to meet the specific needs of a campus or district. Other offerings are as follows:
· School Culture and Climate
· Strategic Planning
· McCrel Leadership Training
· Systems Thinking for Leaders